For vacation rental management companies,
it is important to know the correct approach
in order to maximize exposure and increase leads and conversions ...
read more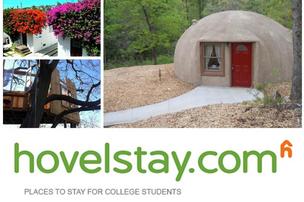 Hovelstay.com launches 'anti-luxury' vacation rental site for students
The Glendale startup offering "inexpensive
and interesting places to stay for traveling college students" has raised $1.2 million in Series A funding led by private investors
...
read more
Lake Tahoe Accommodations
No. of Properties: 229
Location: Lake Tahoe, California
Lake Tahoe Accommodations has been owned and operated by Jim and Melinda Morris since 1979 ...
learn more
Interhome
No. of Properties: 33,966
Location: 32 countries worldwide
No matter what you're looking for: Interhome
can satisfy just about any request with more than 33.000 online bookable holiday homes
and apartments in 31 countries ...
learn more
Booking.com
Booking.com guarantees the best prices for any type of property, from small, family-run
bed and breakfasts to executive apartments and five-star suites. It is available in more than 40 languages, and offers over 531,750 properties in 206 countries...
learn more
CiiRUS
CiiRUS has created a gateway allowing homeowners, management companies and guests to communicate using one central system ...
learn more